We offer a full range of asbestos surveys, covering projects of all sizes.

Asbestos Surveys & Register
CAR 2012 places the duty to manage asbestos in non-domestic properties as a legal requirement and for owners and occupiers to provide an up to date asbestos register. These requirements should also be linked with a suitable asbestos management plan detailing how to monitor and manage any asbestos containing materials (ACM's) that may be present.
EML have professional qualified asbestos surveyors who undertake required asbestos surveys as outlined in HSG 264 from the Health and Safety Executive and can advise on the most appropriate survey for an individual or Company's requirements. Surveys are not limited to commercial properties but can also include domestic properties.
The survey can provide a basis for producing an asbestos register which should be kept on site and made available to any contractors working on the site in conjunction with a permit to work. Should any work or removal of asbestos be carried out, the work will need to be entered into the register in order to keep it up to date. EML provide this service for a number of clients.
Management Survey
This is the minimum survey required by the CAR 2012 and will need to be undertaken for the purpose of identifying asbestos and the continued management of the ACM's in the premises.
This survey will identify, as far as reasonably practicable, the presence and condition of any suspect ACM's in the premises and to assess the condition. A report will be issued giving details of the location and type of asbestos with the help of suitable photographs and diagrams. This report can be used as the basis for an asbestos register if appropriate.
It is advised that asbestos should only be removed if absolutely necessary as any disturbance can result in the spread of fibres. However, the decision to either remove or encapsulate the material will be up to the client and the condition of the material. If the asbestos is to remain in the premises then the client has a "Duty to Manage" which requires a minimum of an annual re-inspection to be undertaken.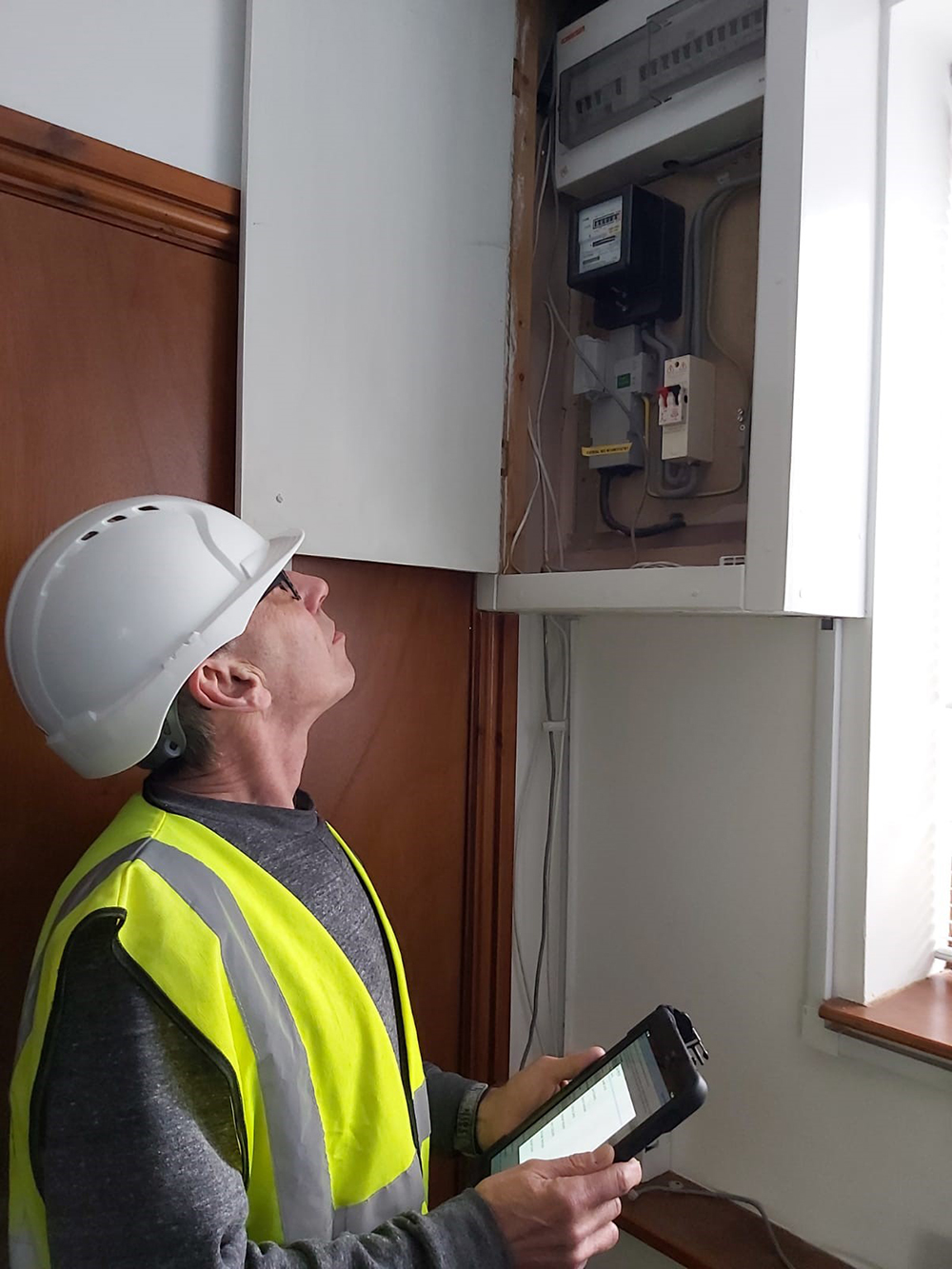 Refurbishment and Demolition Survey
This is a far more intrusive survey and usually requires the premises to be vacated during the survey and is used to locate and describe, as far as reasonably practicable, all ACM's and can involve destructive inspection to gain access to all areas including those considered difficult to reach.
A full sampling programme is undertaken to identify all possible ACM's and estimate their volume and surface area. The survey is normally intended as a basis for tendering the removal of ACM's prior to any demolition or major refurbishment work. The survey therefore does not assess the condition of the asbestos other than to note areas of damage or where additional asbestos debris may be expected to be present.